Food products that contain cannabinoids like tetrahydrocannabinol (THC) and cannabidiol (CBD) mainly derived from marijuana are known as cannabis-infused foods, commonly referred to as cannabis edible. Drinkable cannabis is another name for beverages that include cannabis. Nonetheless, edibles are generally defined as both foods and beverages that have cannabis flavor.
The majority of edibles include a significant quantity of THC, which causes a "high" and other effects like relaxation, lethargy, euphoria, and anxiety. People consume this food group for therapeutic and recreational reasons.
However, exclusive take edibles with lower THC and higher CBD content for medical reasons. Hemp foods are foods and beverages that contain non-psychoactive cannabis added to them. THC is just one of the several cannabinoids found in hemp. THC levels in hemp are less than 0.3%, which is insufficient to have intoxicating effects.
What are Cannabis Edibles Made of?
The only substance utilized to add THC to food for a long time was fat-like butter. Every baked good needs fat, after all, so it's simple to cook with. It is also fairly simple to use fat to extract THC from plants. In recent years, researchers have developed new extraction techniques that extract only the cannabinoid THC from the plant, leaving the other dozens of cannabinoids behind. Other advancements, such as Nano-emulsification, enable companies to convert THC into water-soluble particles.
Nano-emulsification is a recent innovation. To dissolve THC in water, you need to combine an emulsifier with tiny fragments of cannabis oil. The body absorbs these small molecules more quickly in the mouth and gut, and they pass through your body faster. Timing varies from 15 minutes for the early onset to 45 or 60 minutes for the entire effect. The high also wears off more quickly.
How are edibles different from smoking?
5.71 milligrams of THC smoked are equal to 1 mg of THC as an edible.
It matters what you eat before as well. A hearty meal just before consuming an edible may prolong the time it takes for your body to begin digesting the THC. Since their bodies metabolize THC more quickly, those who have rapid metabolisms may also experience its effects more instantly.
According to studies, the greatest effects of cannabis smoking appear 20 to 30 minutes after smoking and subside two to three hours later. The effects of edibles can peak two to four hours after consumption and begin to kick in 30 to 90 minutes afterward.
Nations legalizing Cannabis in Food
Cannabis use has become more widespread as a result of its legalization in states like California and Colorado. Coca-Cola has also dabbled in the industry to capitalize on the surge in popularity of consuming edibles or cannabis through food or drink.
A handful of states are moving toward legalizing marijuana recreational sales in 2022-
Montana: Cannabis possession is allowed, but recreational sales won't begin there until 2022.
Arizona: Starting on January 22, 2021, recreational cannabis will be sold in stores.
South Dakota: Working on legalizing recreational use of cannabis after approving it for medical use in July 2021.
New York: A measure permitting cannabis for adult use was signed into law. Looking Forward
Regulations in Canada: Quality and Safety Standards for Cannabis Edibles
On October 17th,2019, the Cannabis Act's revised Cannabis Regulations, which serve as the fundamental legal framework for activities involving edible cannabis, cannabis topicals, and marijuana extracts, came into effect in Canada.
Pune's Indian Cafe Offers Hemp-Infused Food
India is entering the hemp market, as seen by a recent establishment providing infused food in Pune. Sandwiches, coffee, and other delicacies infused with hemp are available at the restaurant. Amruta Shitole, the Hemp Cafe's 30-year-old proprietor, is a seasoned cannabis entrepreneur who previously founded the Ganja Cafe and has been profitably distributing edibles containing cannabis for the past four years.
Of course, she is not the only ganjapreneur in the nation. Several new projects and products have been introduced recently, and one has recently gained the attention of the international and travel media. Goa produces the new Satiwa gin, which also blends with hemp and markets itself as a "happy high gin."
Cannabis-Infused (CI) Foods to Try
Any food item that contains marijuana, whether it be dry plant material or a concentrated infusion containing cannabinoids, like CI Butter (Cannabutter) or Cooking Oil (Cannaoil), is considered to be CI food. The classic pot gummies that are typically found on the shelves of dispensaries to more sophisticated and even gourmet dishes like pasta or roasted veggies.
Chocolate, baked foods (cookies/brownies), mints and hard candy, coffee, tea, and dissolvable cannabis powders are other popular products. Commercial producers have recently made and sold hemp-infused milk varieties, beer, and wine.
This headline would have been unimaginable just a few years ago. Let's look at some truly unique CI foods presently available around the world.
Beef Jerky – Smokin' Mike Beef Jerky won the 2016 Edible Magazines Best Beef Jerky Award in the first spot. THC content is 100mg per bag.
Breakfast Cereal – California brand WOW
Dehydrated Fruit – Rilaxe Canna offers a variety of dried fruits infused with cannabis, cherry, apricots, papaya, kiwi, mango, and banana
Frozen Yogurt – The Yogland café in London invented vegan CI frozen yogurt. They made yogurt with CBD oil from hemp flowers.
Cotton Candy – Based in California, B-Edibles creates candy floss using cannabis oil in a range of delicious flavors.
Potato Chips – Weetos Cheesy Poofs. The suggested dosage is a 3-ounce bag, which has 7.5 doses of 20 mg THC each, for a total of 150 mg.
Pizza Sauce – Podey Pizza bills itself as the first pot-infused pizza sauce in the world, but companies in Colorado and Washington have also been attempting to make a buck by selling pot-infused pizzas and pizza-related products.
Salsa – Sweet Jane, an award-winning Canadian edible brand, makes a unique CBD salsa.
Soda – Dixie Elixir, a cannabis company based in Colorado. Other well-known brands include Keef Cola and Sprig. But some infused drinks come in 100mg containers.
Toothpicks–A cannabis startup located in Seattle, Kush Creams, has created a cannabis-infused toothpick marketed as the "walking stick."
Cannabis Drinks (CD) vs. Cannabis Edibles (CE)
Water-soluble cannabis beverages and edibles do not require any additional oils or fats, the body absorbs them considerably faster than fat-soluble CD and CE products. These edibles take longer to take effect since the body metabolizes the molecules in the digestive system more slowly (and in low amounts). People run the danger of consuming too much of the drug because of the late-onset effects of edibles.
However, thanks to the swift absorption and quick-acting properties of cannabis beverages infused with nano-emulsions, leverage the power of the optimal proportion of phytocannabinoids (as CBD and THC) and terpenes. These are the typical cannabis compounds that greatly impact the body's endocannabinoid system (ECS). The potential of the ECS to minimize pain and inflammation, strengthen the immune system, and decrease anxiety and sleep disturbances are just a few of its curative impacts.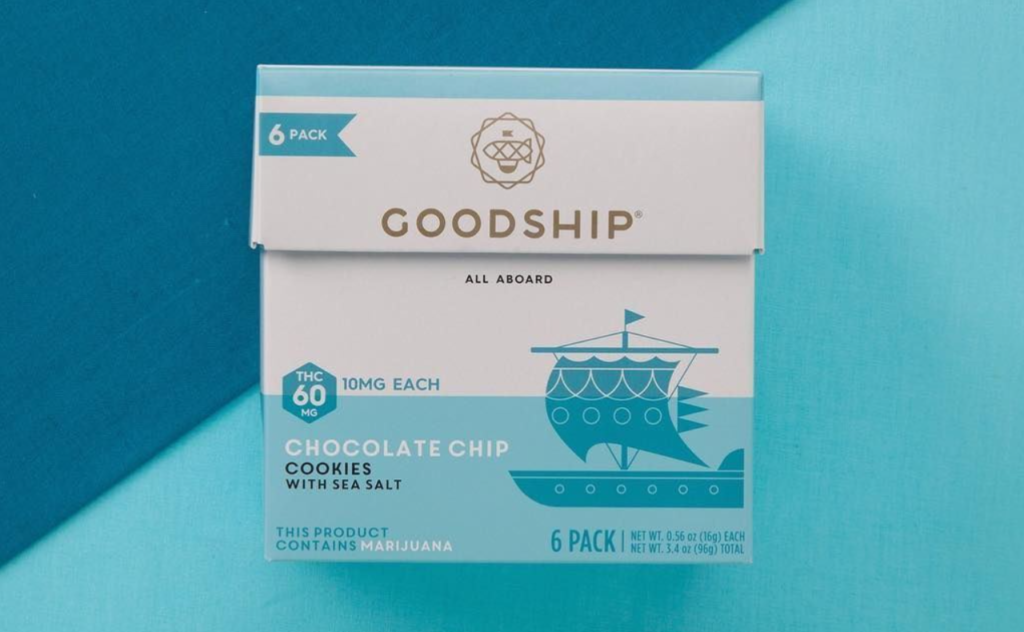 Health Benefits of Edibles Marijuana
Cannabis has long been used to treat a variety of illnesses and may have several medical uses. Today, the use of CE products by patients is growing in popularity, and surveys continually show that the majority of medical professionals think patients should be able to use marijuana for medical purposes.
People use CE products to treat ailments such as anxiety, cancer-related symptoms, and chronic pain.
THC is the compound that gives cannabis products, especially edibles, its intoxicating effects, which can result in sensations of euphoria and relaxation. THC is also thought to be the main compound in marijuana that gives it its pain-relieving properties.
Fact that other constituents, like CBD, possess anti-inflammatory or anxiety-reducing qualities while not causing intoxication.
Cancer patients with low appetite, pain, and weight loss may benefit from using CE products such as oils, tinctures, tablets, and gummies.
These items could ease nausea and vomiting, lessen pain and muscle spasms, lower anxiety, and increase sleep quality.
In fact, pharmaceutical firms provide oral formulations of cannabis-derived therapies, such as an oral spray with a specified dosage of THC and CBD for pain and muscle spasticity.
Although CE products have the potential to treat a variety of conditions, including neurological and digestive disorders, there is a paucity of high-quality research in these fields. We still haven't discovered the entire therapeutic potential of cannabis.
Effects and Drawbacks of Marijuana Consumption
CE may be beneficial for a variety of ailments, but they also carry significant risks.
The biggest problem with CE products is that figuring out the right dosage may be very challenging. The amount of THC in a product varies greatly based on several variables, including where it is made, and the quality of the cannabis consumed.
It typically takes 30-90 minutes for the psychedelic effects of edibles to begin. To determine how long the effects persist and when they peak, usually 2-4 hours after intake, we need to consider factors such as how much the person consumed, their body weight, metabolism, gender, and other factors.
Eating too many CE products accidentally can result in health complications like paranoia and decreased motor skills due to their highly variable THC concentration and extended period of consumption.
Dry mouth, drowsiness, and alterations in visual perception are among the additional negative effects of CE products.
Alcohol and other drugs, such as blood thinners and antidepressants, can interact with CE products.
Another significant issue is the risk CE products pose to kids, animals, and other adults because they resemble conventional sweets, cookies, and other baked foods.
As a matter of fact, states that decriminalized cannabis saw an annual rise in calls to poison control centers in the United States related to cannabis by 30% between 2005 and 2011. These phone calls were frequently about accidental intake of CE products.
Future of cannabis-infused food and beverage market
Cannabis-infused drinks and foods are becoming ever more popular as a new avenue for recreational consumers to explore. The gourmet products offer flavor and the 'high' effects of cannabis magnify the delight. There is little doubt that the prospect of a billion-dollar industry is enticing many multinational corporations to make significant R&D investments.
As more nations increasingly legalize marijuana, edibles will inevitably spread beyond the counterculture. Perhaps it will serve as a springboard to increase cultural acceptance of marijuana use for both therapeutic and recreational purposes.
The cannabis market will rapidly expand in 2022 and years ahead. Do you believe it's wise to put marijuana in food? And how well will it work out if such food products are legalized? Will laws be able to restrict how much each person consumes CE?
References
Peng, H. and Shahidi, F. (2021). Cannabis and Cannabis Edibles: A Review. Journal of Agricultural and Food Chemistry, 69(6), pp.1751–1774. doi:10.1021/acs.jafc.0c07472.
Matador Network. (2021). The Difference Between the Types of Cannabis Edibles You'll Find in a Dispensary. [online] Available at: https://matadornetwork.com/read/types-of-edibles-cannabis/
Healthline. (2019). Eating Weed: Safety, Benefits, and Side Effects. [online] Available at: https://www.healthline.com/nutrition/eating-weed
Swing, P. (2020). A List Of The 10 Most Unusual Cannabis-Infused Foods | Growlink. [online] blog.growlink.com. Available at: https://blog.growlink.com/10-most-unusual-cannabis-infused-foods
High Times. (2022). Indian Cafe in Pune Serves Hemp-Infused Food. [online] Available at: https://hightimes.com/news/indian-cafe-in-pune-serves-legal-hemp-infused-food/
Anon, (2021). Cannabis Edibles in India | 7 Things to Know Before Trying. [online] Available at: https://cannabisdoctors.in/buy-cannabis-edibles-in-india/?doing_wp_cron=1662243532.4387590885162353515625