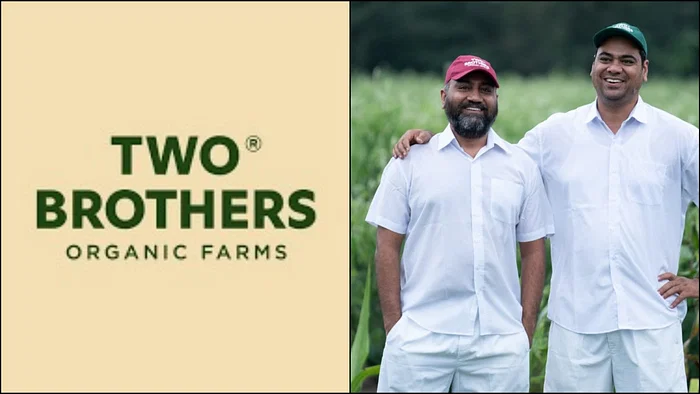 BASIC INFORMATION-
Bhodani village near Pune has a lush green organic farm rich in soil nutrients. The farm, managed by two brothers, clocks a yearly turnover of Rs 12 crore.
Satyajit and Ajinkya Hange started Two Brothers Organic Farm (TBOF) in 2014. They started off by experimenting with poly-cropping, and now their farm has a food forest with a range of fruits, vegetables, and 25 to 30 different plant kinds, including medicinal plants.
After four years of trial and error, the brothers created a model using indigenous seeds, fertilizers, and insecticides, significantly reducing fertilizers, and insecticides, which significantly reduced their agricultural expenditures.
Around time, TBOF received a large number of visitors and farmers from 14 different nations, as well as from all around India. Additionally, the Maharashtra government invited farmers from all around the nation to learn more about their agricultural methods. Over 9,000 farmers have received organic agricultural training from Satyajit and Ajinkya during the last six to seven years.
ORGANIC FARMING TO GROW ORGANIC FOOD PRODUCTS-
For Two Brothers organic farms, the saying "practice what you preach" is true. Their efforts and presence are restoring the availability of organic food in households, which is motivating farmers to increase their production of organic food. In fact, these brothers have made farming so interesting that individuals from all over the world have come to the Two Brothers Organic Farms to learn from and assist them.
They have various numbers of organic products available on their website from ghee to a variety of healthy snacks-
| | | | | |
| --- | --- | --- | --- | --- |
| GHEE | BREAKFAST AND SPREADS | KITCHEN ESSENTIAL | NATURAL SWEETENERS | HEALTHY SNACKS |
| A2 cow-cultured ghee | Peanut butter with jaggery and stoneground | Khapli wheat flour | Various types of sugar cane jaggery | Ragi chocolate cereal mix |
| Shatavari ghee | Black sesame jaggery Chikki | Rock Himalayan black salt | | Ragi almond crunchy cereal mix |
| Ashwagandha ghee | Dates almond and rajgira nutri-bar | Black rice | | Lemon slice mix |
| Herbal ghee | Cranberry and millet super snack | Black beans | | Liquid sugarcane jaggery |
| Buffalo ghe | Assorted nutri butter | Amla murabba | | |
INVESTMENTS-
Akshay Kumar, a Bollywood actor, and Virender Sehwag, a former cricketer, have invested in Two Brothers Organic Farms (TBOF), a start-up company focused on organic farming. In the pre-series A funding round, they made the investment.
Early-stage startup funding includes pre-series A investment, which often occurs after seed capital and before Series A funding. The business received Rs 14.5 crore in this round, with help from Tejesh Chitlangi, Durga Devi Wagh, Crest Ventures, Javed Tapia, and Raju Chekuri, among others.
REFERENCES-